Pearland Lice Treatment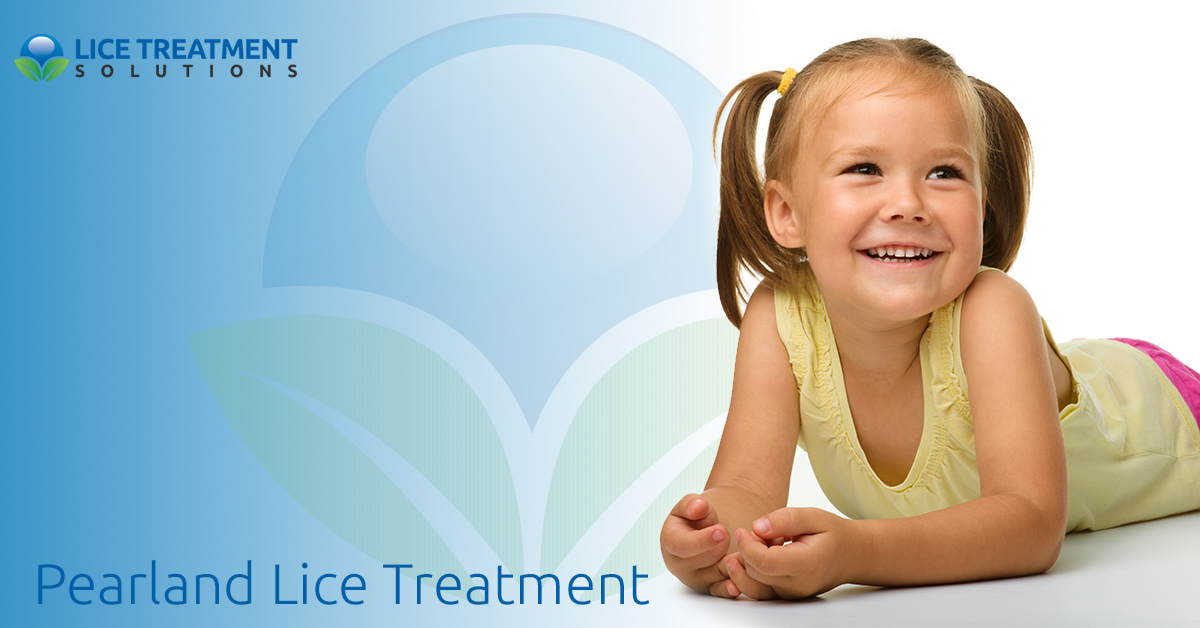 A head lice infestation is something that every parent, school administrator, and business owner dreads. While head lice don't normally pose major health threats, they can tarnish the reputation of a business and become a difficult problem to manage. At Lice Treatment Solutions, we're committed to understanding and accommodating the needs of each of our customers. Whether your child or the entire school needs treatment for head lice, we're here to help.
Reach out to a member of our lice treatment center at 832-284-4727 or get in touch with us using the contact form at the bottom of this page to get started. Continue reading below to learn more about lice treatment in Pearland!
Preventing Head Lice
Like many difficult-to-treat problems, the best lice treatment is effective prevention. Head lice can affect people of any age, but children are much more likely than adults to develop head lice. Whether you're sending your child off to school or preparing them for their first day of summer camp, we're here to help your child remain lice-free with our affordable, effective, and all-natural lice prevention products. Unlike many of the head lice prevention products you'll find on today's market, our lice prevention products aren't manufactured using chemicals that harm the hair and scalp.
In addition to stocking your home with the best lice prevention products, you can also help your child develop habits that reduce the likelihood of them developing head lice. Before you send your little one off to school, summer camp, or any other public institution, remind them that they should never share hats, scarves, or combs with other children. Person-to-person contact is the most common way that head lice are transmitted, and reminding your child of this fact can play a role in preventing an infestation from disrupting your life.
Treatment for Head Lice
If you suspect that your child is carrying head lice, then it's important that you contact a lice treatment center immediately. Head lice are notorious for breeding and multiplying quickly, and beginning a lice treatment regimen as quickly as possible is the best way to prevent the problem from escalating into a multi-month battle.
You can get started by scheduling an appointment at our lice treatment center. Our friendly technicians will perform a thorough inspection and provide you with a detailed analysis of the problem. Our staff can recognize and treat anything from the beginning stages of a lice infestation to full-blown infestations, and we always waive our inspection fee if lice treatment is required.
Our head lice treatments are competitively priced and guaranteed to fully treat the problem:
Initial inspection: $10 per person
Men: $75 per person
Women: $120 per person
Our flat rates include all of the necessary lice treatment products and services. Unlike other lice treatment salons in Pearland, we won't add hidden costs and hourly fees to your bill. We guarantee that you or your child will leave our lice treatment center completely free of lice, and if you need follow-up appointments, we'll gladly schedule an unlimited number of appointments for up to 30 days after your initial treatment. We know that a lice infestation can make teachers and school administrators uneasy, and we will happily provide your child with a lice treatment certificate upon request.
How Can I Tell If I Need Lice Treatment?
Head lice are tiny insects, and it's often difficult to notice an infestation until the symptoms become severe and life-disrupting. The most common symptom of head lice is an itchy scalp, but the other symptoms of head lice include:
Small ovals attached to hair follicles
Tickling or crawling sensations on the scalp
Itchy red bumps occurring on the scalp and areas around the head
Disrupted sleep due to itching
The symptoms of head lice are often mistaken for dandruff or other scalp conditions, and it often takes a lice inspection to correctly diagnose the issue. A lice infestation can take up to six weeks to fully develop, providing a window of time in which eggs can be laid around the home.
Why Choose Us for Lice Treatment in Pearland?
Lice Treatment Solutions is proud to be Pearland's Top Rated Local® lice treatment center. Our business was founded on the vision that lice treatment shouldn't be expensive or inconvenient, and this tenant has remained our central focus throughout the years. We know that head lice are the last thing parents and administrators want to deal with, and we're committed to making the lice treatment process as easy as possible. One convenient appointment at our lice treatment center is all it takes to completely eliminate the lice from your scalp, and we proudly offer a 100-percent satisfaction guarantee on all of our services. We have flexible hours that can accommodate virtually any schedule, so don't wait to contact us for an appointment!